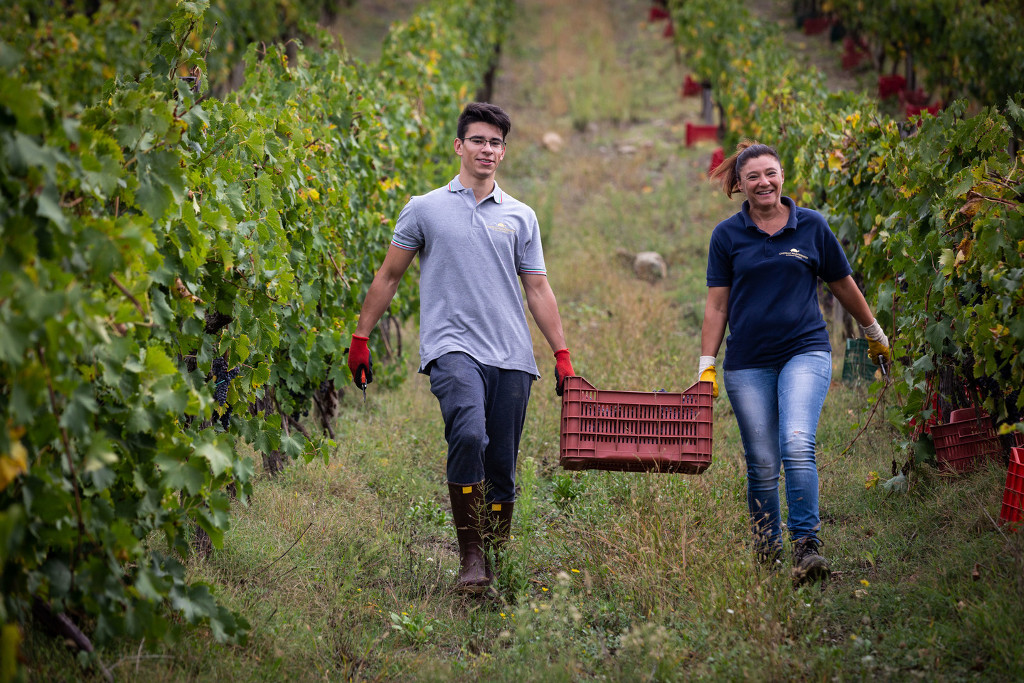 07 Dec

Vintage trend
2019 HARVEST
A return to traditional times
It is not true that the harvest this year was late, instead one could say that the harvest time fell within more traditional periods. The spring was cold, in fact, especially in May, with heavy rainfalls which slowed down the vegetative growth cycle of our vines.
Later on, the summer alternated between very hot days, with no significant temperature fluctuations between night and day (which, however, are quite common in our area) and intermittent rain. The season ended with a very hot month in September, but fortunately, one with constant ventilation meaning that any unwanted mould was avoided.
The September weather, therefore, balanced out the cold spring days, so the technological ripening (i.e. the ratio of sugars and acids) was perfectly in line, during this month, with the phenolic ripening (i.e. the concentration of phenolic substances in the grapes, such as tannin and anthocyanins).
The summer season proved somewhat challenging from an agronomic point of view, entailing a significant amount of hard work, especially when selecting the buds and working the ground to eliminate weeds. This work was crucial for guaranteeing the health of the grapes and keeping the bunches ventilated. Our team carried out the pruning first on the east side of the rows and then, in September, on the west side.
As a result, we started the harvest on September 23 with lovely, healthy, ripe grapes. Just as we do every year, we harvested the Sangiovese variety first which is used to produce our Rosé (available from April 2020) so that the acidity is higher than the Sangiovese used for the red wines.
Immediately afterwards, we moved on to the harvest the white grapes and the Sangiovese used for the Vin Santo Occhio di Pernice which were left to dry out in our lift where they will remain until January. After that, the international varieties were harvested (Merlot, Cabernet Sauvignon, Syrah, Petit Verdot and Cabernet Franc) and the younger Sangiovese vines, finishing with the older vines used to produce Chianti Classico Riserva, and the Vigneto Boscone.
Despite the weather forecasts, it would seem that the 2019 vintage will not disappoint expectations, even if it was affected by unpredictable weather, alternating between cold temperatures, rain and heat.
Now, all we have to do is wait for the 2017 vintage to be released and the next harvest just around the corner… the olive harvest!