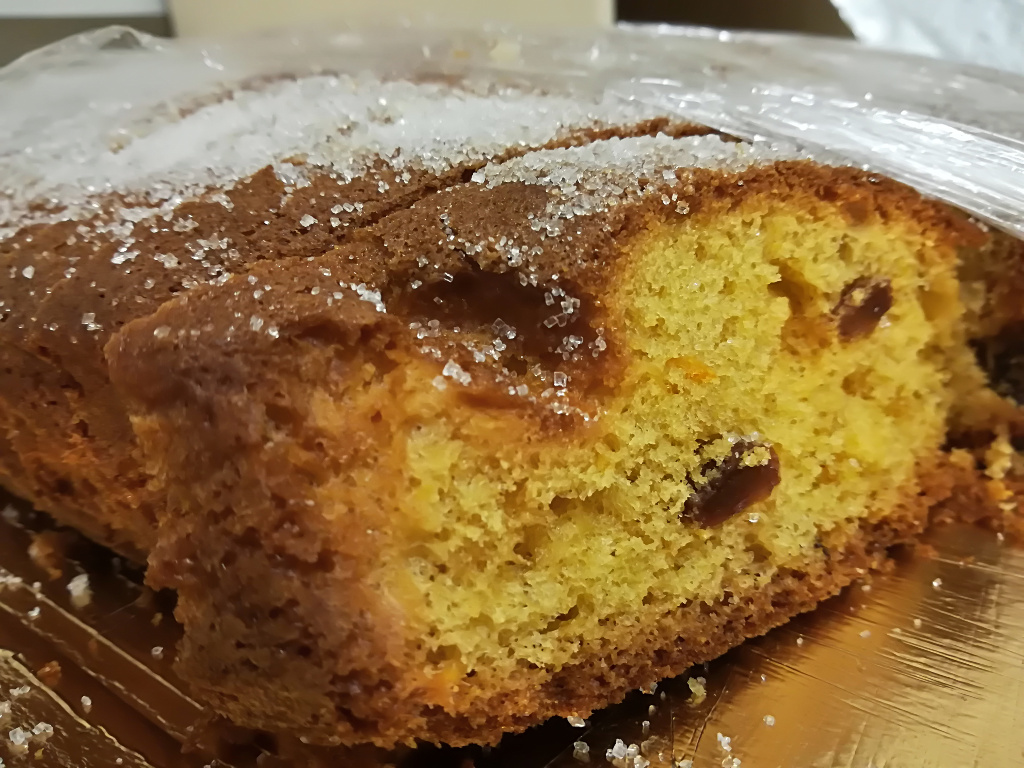 07 May

Extra-virgin olive oil cake
Extra-virgin olive oil cake
This month we want to present you a cake that we had the chance to try during a dinner with a close friend of ours. He gave us the recipe and we immediately tried it. After a few attempts (which have been done mainly to find the right oven temperature) the result was just delicious.
It's a cake made with extra-virgin olive oil, suitable for every moment of the day, maybe in combination with a cup of coffee or a little glass of Vinsanto!
The preparation requires attention, especially when you add the flour and the oil. They have to be poured slowly, so that they have enough time for binding.
The cake should have a compact colour and structure. If you notice that the superior part of the cake tends to crack, take the pan out of the oven and spray the surface of the cake with a little water so that the sugar on the surface gets soft again. Then take the pan back into the oven and wait the time necessary for completing the baking.
Ingredients for a casserole 13″ x 15″ or equivalent:
5 eggs
400g white sugar
1 big orange (juice and peel)
500g cake flour
250ml Castello Monterinaldi Extra-Virgin Olive Oil
150ml Brandy (hard Liquor)
100ml tepid water
2 packet of yeast for cake
150g raisin dipped in Vinsanto (15 minutes) then dried and floured
100g pine nuts
 Preparation:
Preheat oven to 180°C / 356°F
Eggs must be whisked perfectly with sugar. Add orange juice and the peel.
Add the flour gradually and then the extra-virgin olive oil. Constantly stirring, add also the Brandy and water. Mix well, then add floured raisin.
Add the yeast for cake and mix shortly.
When the cake mixture is smooth, pour into the casserole that you have previously covered with baking paper.
Add pine nuts on the top and generously cover with white sugar.
Bake the cake for 50 minutes.
Buon appetito!