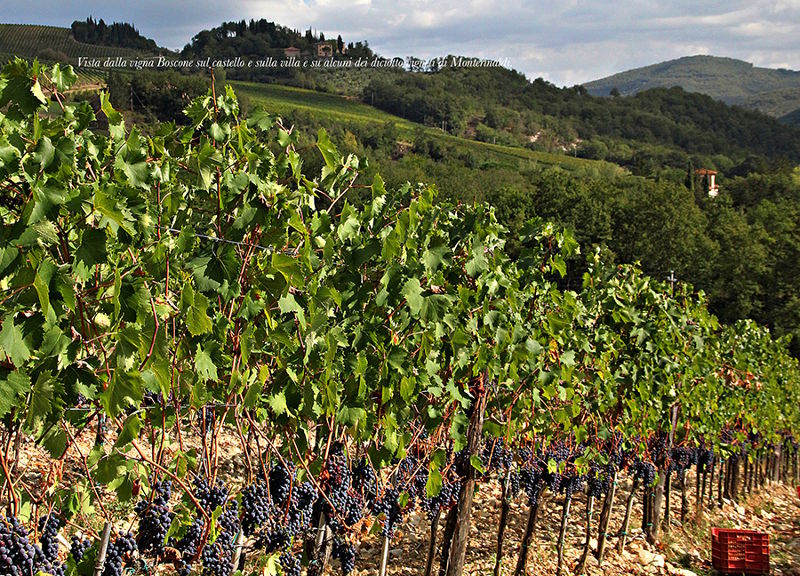 03 Mar

Four questions (and answers)
Four questions (and answers) about vineyards and next vintages
Fabrizio was asked to explain his opinion about four points. Here are questions and answers
1. Can you briefly describe the 2015 and 2016 growing seasons for your vineyards?
Both 2015 and 2016 can be judged as very good vintages but different. The 2015 has been in general warmer than 2016 especially during the summer time. 2016 started in spring time with some rain then turned out to be a good summer with sun but for sure average temperatures cooler compared to those in 2015.
2. How did the particular features of your vineyards (soil, exposition, elevation) respond to these conditions?
We are located at quite high elevation and moreover our area is quite cool due to its geographical location. By our experience we know that in warm/hot summers we usually take advantage reaching beautiful maturations (sugar and phenols) never suffering too much the heat or drought. Rarely we recall, except for a fews, vintages when vines have stopped completely their activities in the summer due to the heat. Also, the average age of mostly of our vines, especially the ones used for the Chianti Classico production, is quite high: this means deeper roots, less subjected to hydric stresses. The soil beeing very rich in rocks (marl mostly but also sandstone in some blocks) allows a beautiful drainage good feature in rainy years.
3. Did you take any specific measures in the vineyards to get the best result?
The measure in the vineyards I would mention as the most important throughout the different years is the canopy management, which of course is adapted to each specific vintage depending on weather conditions: in 2015 we pruned the shoots too high but left the leaves around the grapes to avoid sun burn. In 2016, due to more rain in the spring time, the shoots were more vigorous so the pruning was stronger whereas the leaves around the bunches last month of maturation, were removed to have a better sun exposure.
4. How do you see the vintage conditions expressed in your Annata bottlings from those two vintages?
We can refer to the first answer.
Results: 2015 wines with more extractions more texture more concentration, fuller bodies, while 2016 wines: brilliant colors, higher acidity, "skinnier" wines than 2015 ones but more elegant and supposed longer life in the bottle…