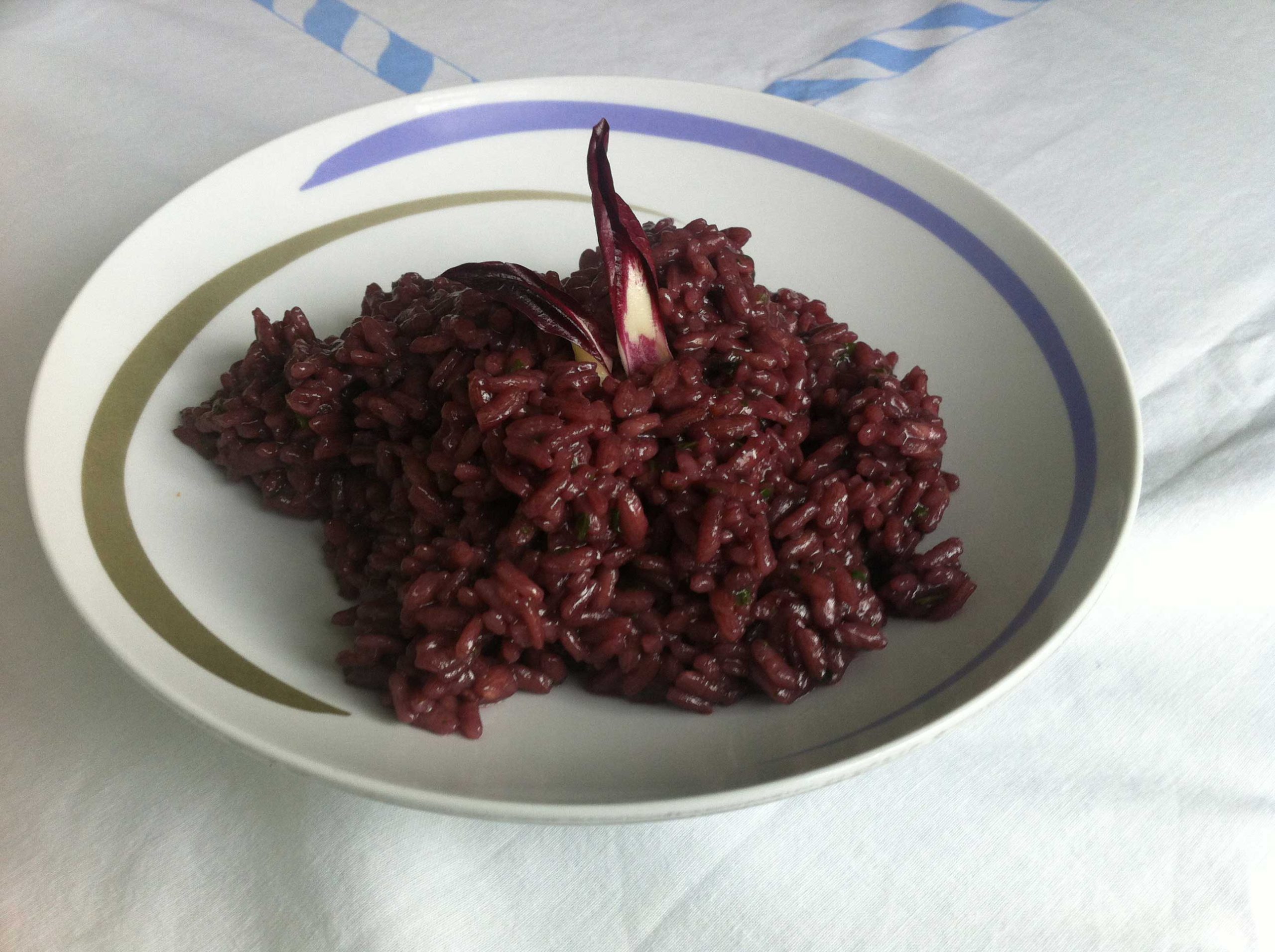 02 Feb

Chianti Classico Risotto
Chianti Classico Risotto
Refined and substantial suitable for special occasions, dinners with friends, or for a dinner for two, risotto is a classic of Italian cuisine. Here is a recipe of great effect, to be enjoyed in company or alone: a good carnaroli rice and a good Chianti.
If you do not have meat broth, you can prepare a vegetable broth by boiling a celery stalk, a carrot, an onion, parsley and a teaspoon of salt in 500 ml of cold water. In half an hour it will be ready.
Ingredients for 4 people:
2 red onions
4 cinta senese sausages
1 glass of Castello Monterinaldi Chianti Classico 2014
400 grammes of Carnaroli rice for risotto
2 butter spoon
Monterinaldi Extra-virgin olive oil q.s.
Aged Tuscan Pecorino flakes
Grated Parmigiano
½ liter of meat broth
 Preparation:
Cut the onion into thin slices
Peel the sausages and divide them in small pieces
Prepare the butter with two Monterinaldi extra-virgin olive oil spoons into a pot. Add the onion, let it become lightly brown for about two minutes and then cook the sausages pieces.
 When the pork meat will be cooked from both sides, then add rice, let it toast for some minutes, while mixing to not let it paste to the bottom.
Add Chianti and simmer until it will reduce, then switch the flame off and let it rest for about 10 minutes.
Add a little of broth and switch on the flame. Mix and continue pouring slowly the broth. Repeat every time that the rice will absorb it. The cooking time depends on the kind of rice utilized.
Once that it is ready, add a fistful of parmigiano, stir the rice, and let it rest for 5 minutes.
Serve the Chianti Classico risotto and cover it with the aged pecorino flakes.
Buon appetito!