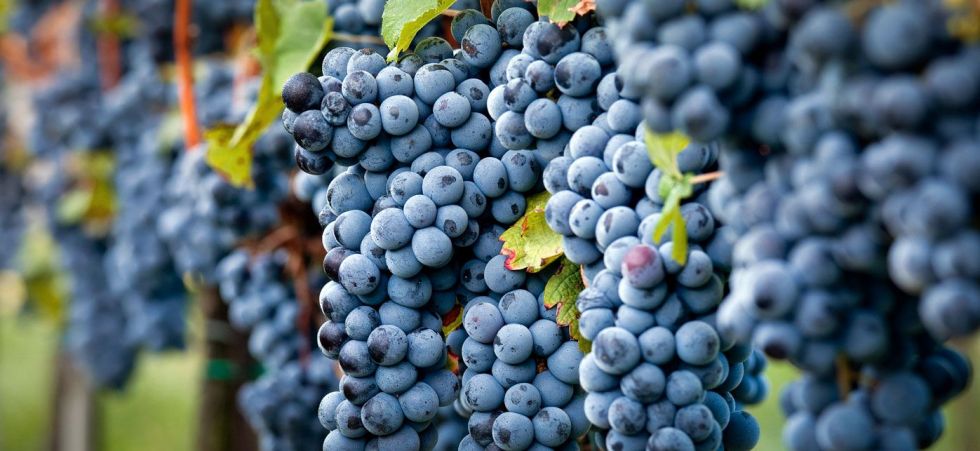 02 Feb

10 curiosity about Sangiovese
Sangiovese: the number one most-planted grape variety in Italy.
It is a very complex wine varietal that offers great wines when made with single-variety vinification but that also gives strong emotions in blend.
Ranging from brilliant ruby to garnet, true Sangiovese wines should never be too dark in color because of the variety's anthocyanin composition. Overall, Sangiovese shows aromas of red and black cherry, licorice, black tea and nuances of violet. With age, leather, undergrowth and even tobacco start to emerge. Regardless, Sangiovese always has high acidity and pronounced chalky tannins. Depending upon site, producer, and aging regime, they can be medium- to medium-plus-bodied with moderate-plus alcohol.
Sangiovese is almost always vinified dry and still. Styles vary greatly because Sangiovese is so widely planted and is sensitive to its varied microclimates, and because it is made into a 100% varietal wine as well as blended. Native grapes such as Malvasia Nera, Canaiolo Nero and Mammolo make good blending partners contributing freshness and perfume. It is not uncommon, however to find international varieties like Cabernet-Sauvignon, Merlot and Syrah added in; these varieties contribute certain uncharacteristic elements, including color and richness and can be used to soften Sangiovese's often searing acidity.
Here 10 things that you should know about this grape variety:
Sangiovese is one of the most important and widespread wine varietals used in Central Italy. It is present into almost all Tuscany red wines indeed.
The name origin is uncertain: many experts think it derives from "sanguis Jovis", that is "blood of Jove", others think it derives from "sangiovannese" because maybe its origin was from San Giovanni Valdarno (Arezzo, Tuscany).
It produces astringent wines, with a good support of sour taste, that can have variable quality.
It is a wine varietal characterized by a maturation that is usually tardive (end of September, beginning of October).
Its origins are very ancient: some scientists believe that during Etruscan time Sangiovese was already known, even if the firsts written information go back to XVI century, when the agronomist Giovan Vettorio Soderini mentioned it in his treaty "The vine plantation" calling it "sangiocheto" or "sangioveto".
It is probably a Tuscany local vine variety, despite today it is widespread even in other regions such as Emilia Romagna
Sangiovese, as Pinot nero, has a great number of different clones. The most widespread and known are "Sangiovese Grosso", which includes the brunello variety of Montalcino area, prugnolo gentile in Montepulciano and "Sangiovese Piccolo", whose famous clone is morellino from Scansano area. Out of Italy it is especially planted in California and Argentina.
It is the red berry wine variety that is the bases for the most important Tuscany DOCG, such as Brunello di Montalcino, Rosso di Montalcino, Morellino di Scansano, Chianti e Vino Nobile di Montepulciano.
Sangiovese wine variety has the following characteristics: medium leaf with three or five lobes, light green; medium bunch, compact, with cylindrical-pyramidal shape, winged; medium-big grape, regular egg-shaped; black-violet and bloom-rich skin, not very thick.
It gives better results on clay-calcareous lands, which are not much fertile and rich of skeleton substances.