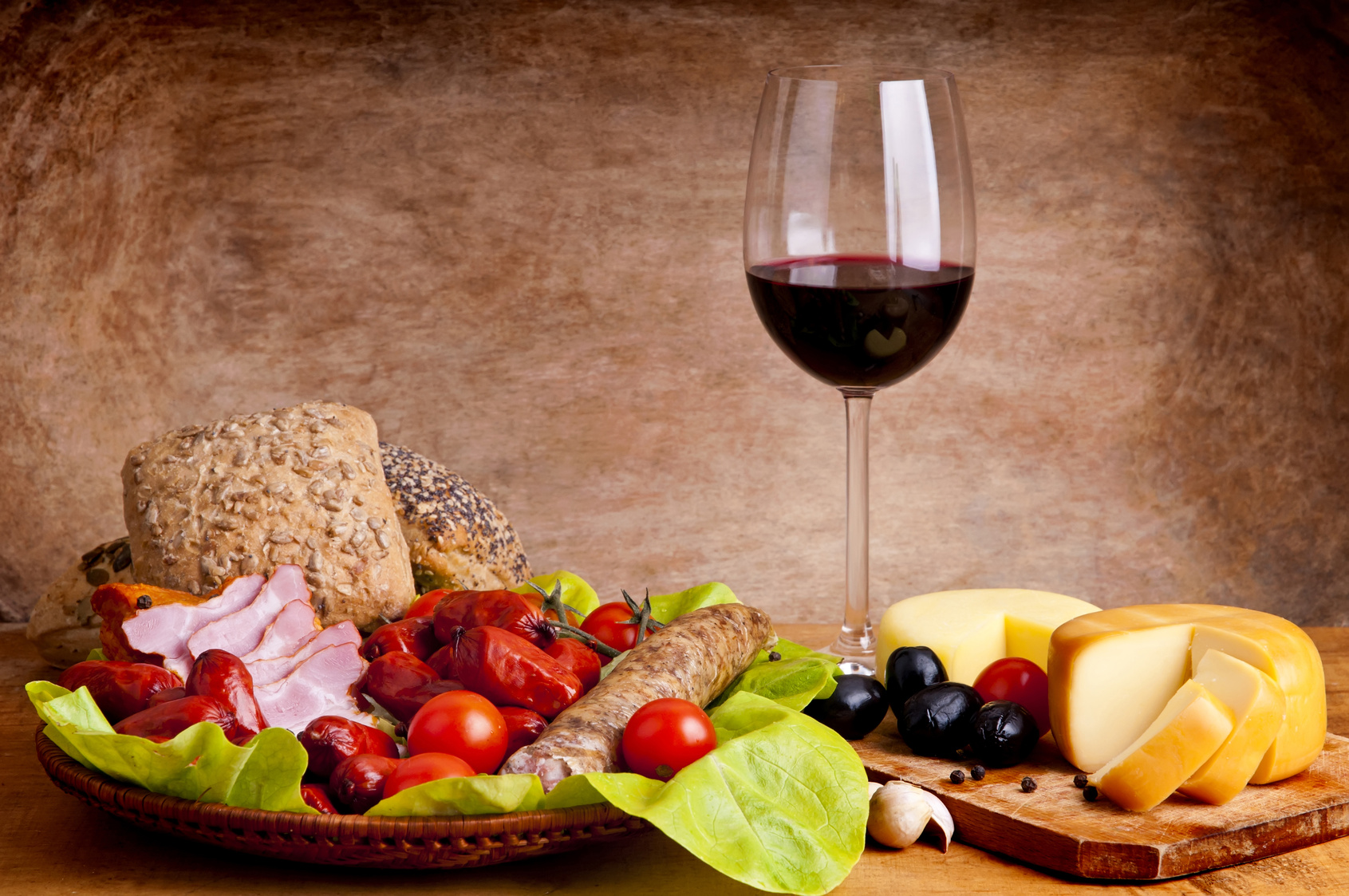 12 Dec

Wine and Food Pairing
Wine and Food Pairing
When can we say a food and wine match is optimal? This is one of the thorniest topics. How many times have we heard controversies about the combination of meat with white wine or fish with red wine? How many discordant opinions about what to combine with a braised meat or with the classic Margherita pizza? Many people give answers to those questions despite this is one of the most complex themes of the culinary world. We could say that a perfect food/wine match results when those two elements, added together, create a great harmony and new good quality feelings.
How can we look for reaching this aromatic harmony?
Some technical references exist that we can use as a help to have correct combinations:
1. Sweet calls sweet. Did you ever drink a brut spumante (sparkling wine) with your birthday cake? The result would have been not harmonious. For sweet things indeed, it is known, that the only wine to combine is the sweet wine. Tarts, pies and chocolate cakes need sweet spumante, muscat, passito and sweetish wine. The wine does not have to result less sweet than the dessert, this is very important, because otherwise the wine will result weak.
2. White meat and white wine. The duo meat and red wine is not always right. A white structured wine can perfectly match with rabbit meat, roasted chicken and small flying animals. Moreover, it perfectly combines also with light cheeses, salami sausage products and elaborate pasta dishes.
3. Fish is optimal with white wines but also with some red wines. Fish dishes perfectly match with the wine acidity, before than with tannin, this is why they are good with fresh white wines. However, if the fish is grilled, in a sauce or a soup why to not eat it drinking a young red and not strongly structured wine? Your palate will be enthusiastic.
4. Fat or oily food needs an acid and tannin right-hand… or sparkling! This makes possible that the wine "cleans" the palate making the taste more balanced with every bite, such as a Florentine steak for example with a Chianti Classico or a variety of fried fish with a dry Sangiovese rosé or a good Prosecco.
5. The spicy tastes? To match a wine to spicy food is never simple, but if in the cellar we have high alcoholic degree wines with a relevant sugar residual, we could have more satisfaction on every bite… and a little of relief!
6. Acid calls acid. A high acidity wine will perfectly match with acid dishes such as tomato pasta or lemon enscalope. If the wine acidity would be lower, it would result weaker than the food.