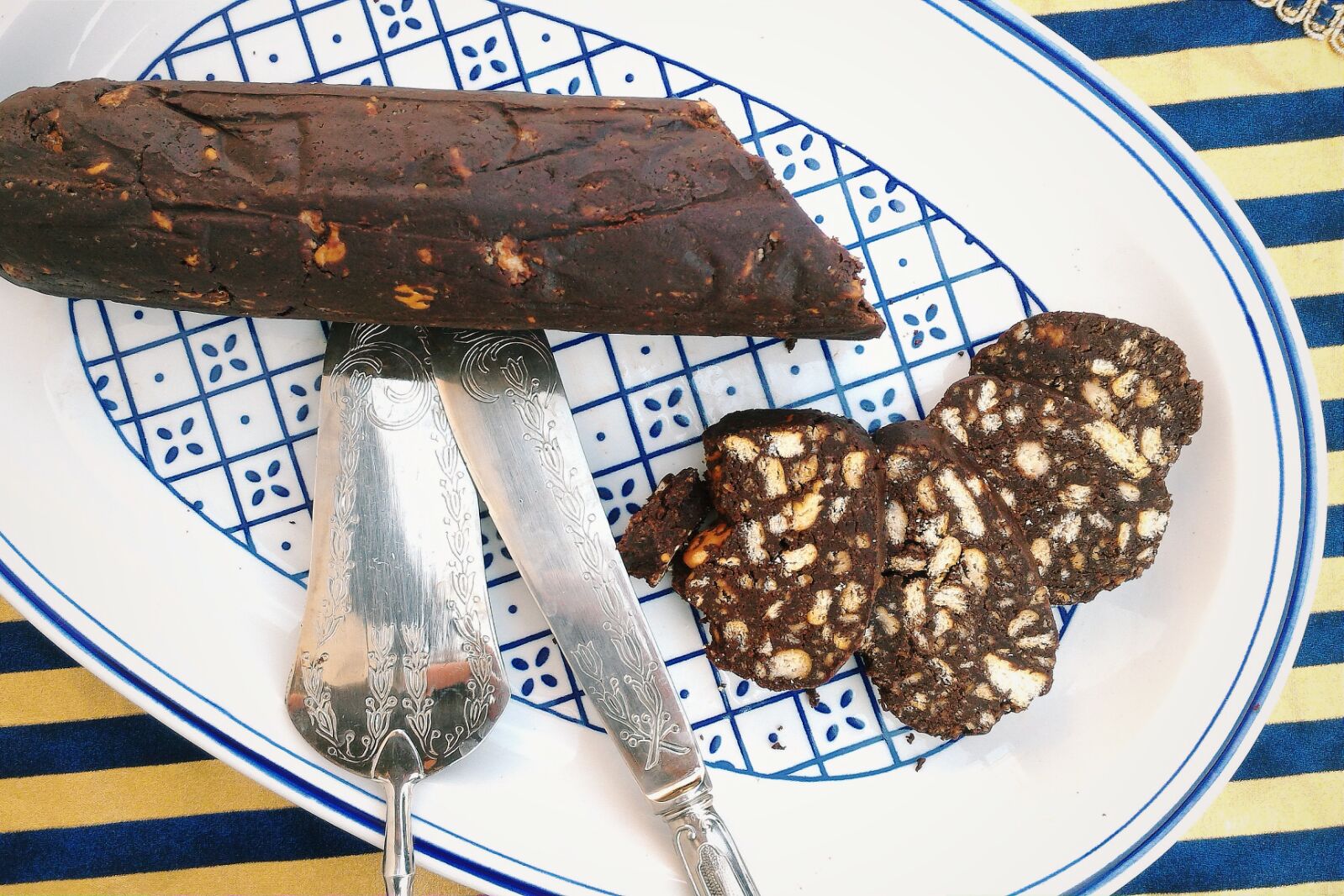 06 Nov

Chocolate Salami
Chocolate Salami (Salame al Cioccolato)
Well know with many different names and versions, this chocolate based sweet recipe is easy to prepare and requires few common ingredients. The final look reminds a really dark Tuscan salami. Serve it at the end of your meal: a couple of thick slices can be enjoyed as a tasty dessert!
Ingredients
½ cup of sugar
3 ½ oz of plain cookies
2 tablespoons of rum
2 eggs
7 tbsp of room-temperature butter
7 oz of chocolate.
Preparation
Cut the chocolate into pieces and set it to melt either in a bain-marie or in a heatproof bowl set over another pot of boiling water until smooth.
Turn off the heat and let it cool.
Following, place the butter into a bowl along with the sugar and beat together until it will be creamy.
Add the eggs, but beat them a bit first, to break the yolks and then mix until it will be uniform.
Add the rum, mix again and then add the melted chocolate, when it is a bit cooler.
In the same bowl, broke the cookies into pieces, add them to the chocolate and mix.
Pour the mixture into the center of a sheet of parchment paper using a spatula.
Roll it up into the paper to obtain the salami shape.
Finally, place the roll onto a couple of sheets of tin foil and roll it into a cylinder.
After reaching the salami shape, leave it in the fridge for at least 3 hours.
Cut the salami into slices before serving.
The wine
Even if a dessert wine (like the Vinsanto) is usually paired with sweet food, we can suggest to try our Pesanella as well.
Buon appetito!