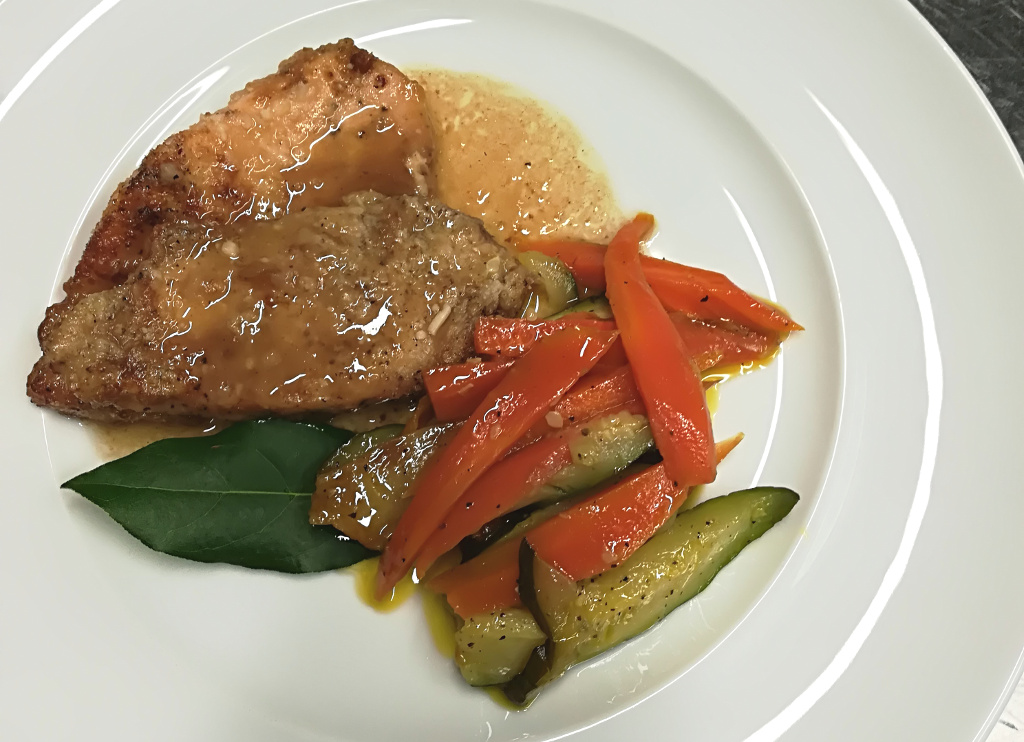 09 Oct

Vinsanto Chicken Breast
Vinsanto Chicken breasts
Ingredients for four people:
Chicken breasts : 4 (about 600gr)
Butter: 50gr
Vinsanto: ¾ cup
Grated Parmigiano Reggiano: 4 teaspoons
Flour
Salt and pepper to taste
Preparation
Choose an oven pan and a pan. They should precisely contain the chicken breasts, they should not be too large.
Switch on the oven to 120°C (152 F).
Add salt and pepper to the breasts and flour them on both sides.
Put the butter into the pan and melt it on a low flame. As it is melted, intensify the flame to the maximum and put the chicken breasts to roast.
After 5 minutes turn them and cook them also on the other side for five minutes more, then switch off the flame and put them inside the oven pan.
Pour the Vinsanto into the pan and let it dry for some minutes with low flame. After, with a small colander, filter the liquid of the pan, scattering the chicken breasts inside the oven pan.
Spread the Parmigiano Reggiano on the chicken and put the oven pan into the oven at 120°C (152 F), for 20 minutes.
Arrange the chicken breasts on a plate, pouring them with the remaining liquid. You can combine them with steamed vegetables, mashed or baked potatoes or with a fresh season salad.
Buon appetito!