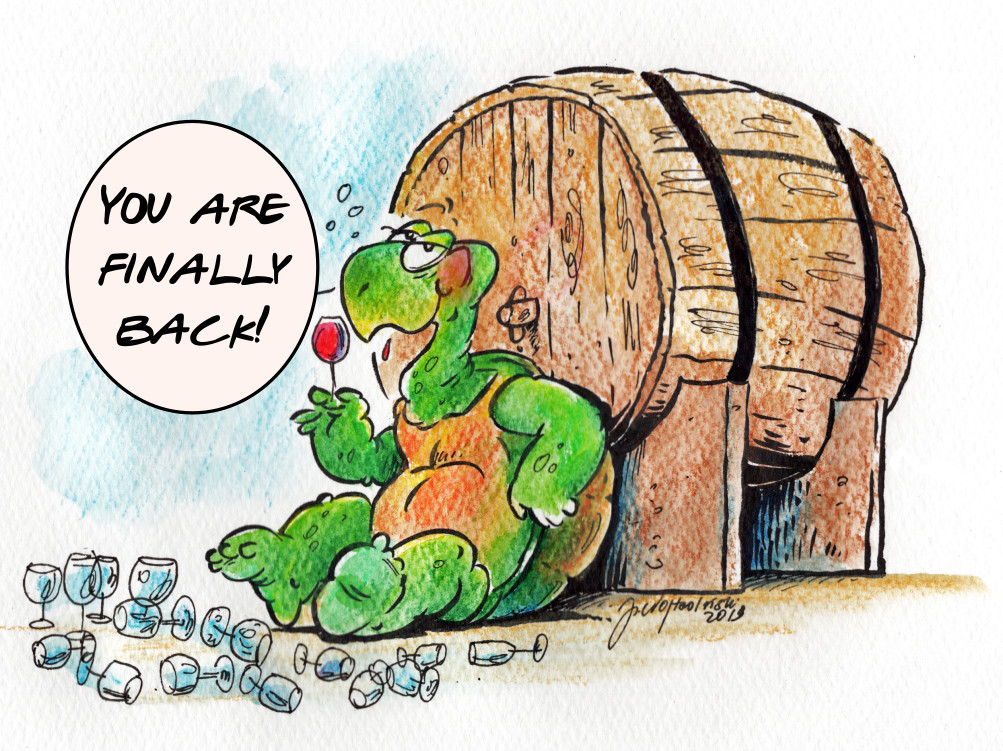 Our turtle was afraid of not seeing you again, but he's been patiently biding his time for the ncxt occasion. Fortunately he's not been able to drink our barrels dry, and we've put aside some excellent bottles which are just waiting for you.
After such a long time you've probably ran out of Turtle wines. and your cellar may need some replenishing.
Well, here's where we can help with an advantageous "Welcome Back" discount: all you have to do is use the coupon code:
MISSINGYOU
Your 15% discount will be applied during the checkout process on any wine available in our e-shop.
Click here to redeem your bonus now
We thank you for your support and appreciation of Monterinaldi wines!
The coupon code expires on July 30th 2020. Cannot be combined with other advantages or special offers. You can use it only once.