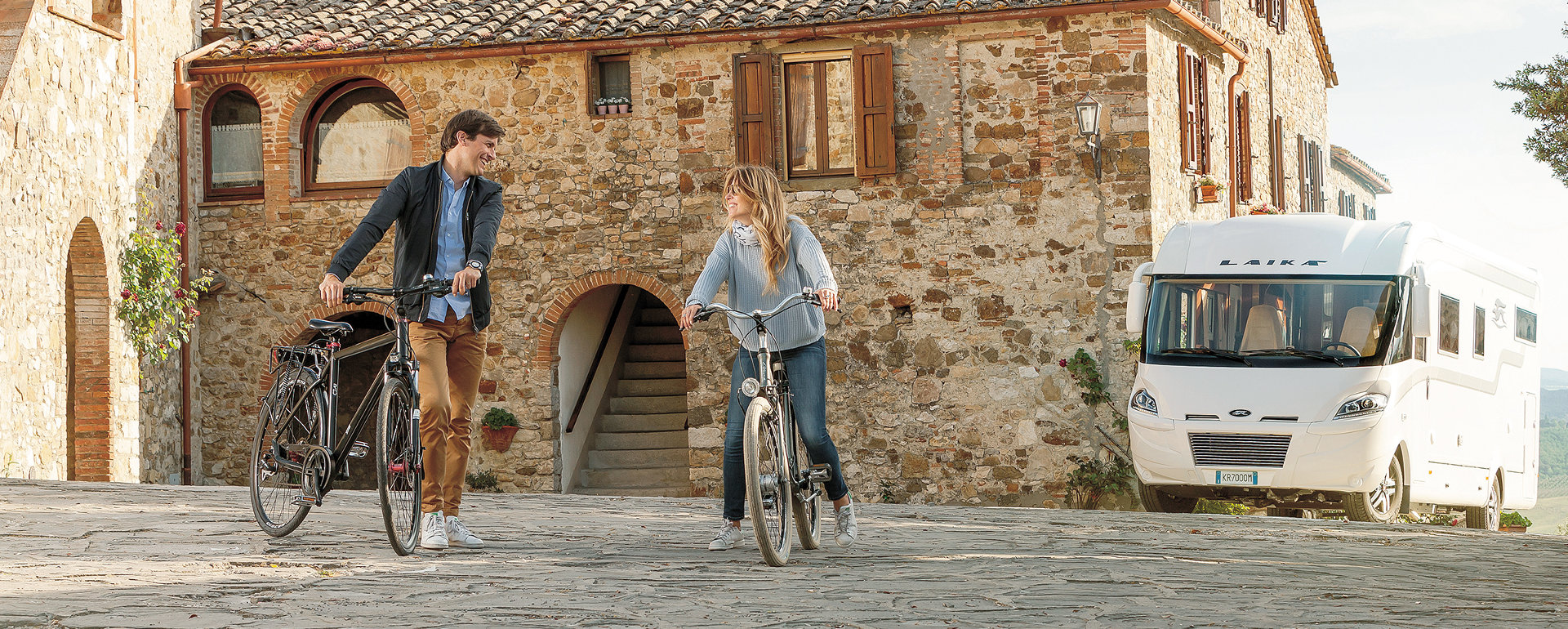 02 Feb

Chiantishire en plein air
The Chianti region attracts every year millions of tourists, thanks to local wines and the beauty of landscapes, to be discovered, why not, with the camper, sleeping in a vineyard
Chianti Classico made famous an entire region, which attracts tourists from all over the world, not only for wine and natural products, but also for the beauty of its landscapes. Moreover, during last years, the Chianti region has learned to promote itself as a destination for people who are passionate for "En plein Air activities", which are 8.4 million in Italy every year and they spend 2.9 billion euro, following a Ciset analisys of Venice University of 2016.
Between those, camper tourists are the most attached to "Black Rooster" and its roads, a world unique frame that, thanks to a new regulation about short staying, becomes an exclusive place where to stay also at night. This means that all camper aficionados, normally limited by restrictions that empty the meaning of "plein air", finally will have the possibility to live a travel in full direct contact with the territory.
"Chiantishire en plein air", the project of Consorzio Chianti Classico and Laika
The project "Chiantishire en plein air" was born thanks to the collaboration of many cellars with a car dealership and its Laika campers: both are growing sectors, with about the 80% of production (of wine and campers) addressed abroad.
"Our territory lives thanks to the presence of unique productions, not only in wine and gastronomy sectors." declared Sergio Zingarelli, President of Consorzio Vino Chianti Classico. "Thanks to Laika many camper aficionados reach our territory every year. For this reason we decided together to dedicate an offer to them, which could stimulate even more the plein air loving to live unique experiences under de emblem of our wine and everything that is behind every Chianti Classico label: history, art, gastronomy, passion and human talent, relax and pleasure for a good lifestyle."
André Miethe, CEO of Laika, also agrees with the project: "Laika has been leader company in the production of luxury leisure vehicles for more than fifty years. To embrace this project, means for us to give even more value to the territory, so that people that love en plein air tourism could know the suggestive Chianti roads, thanks to a partnership such as Consorzio Vino Chianti Classico."
More information: galloneroenpleinair.it