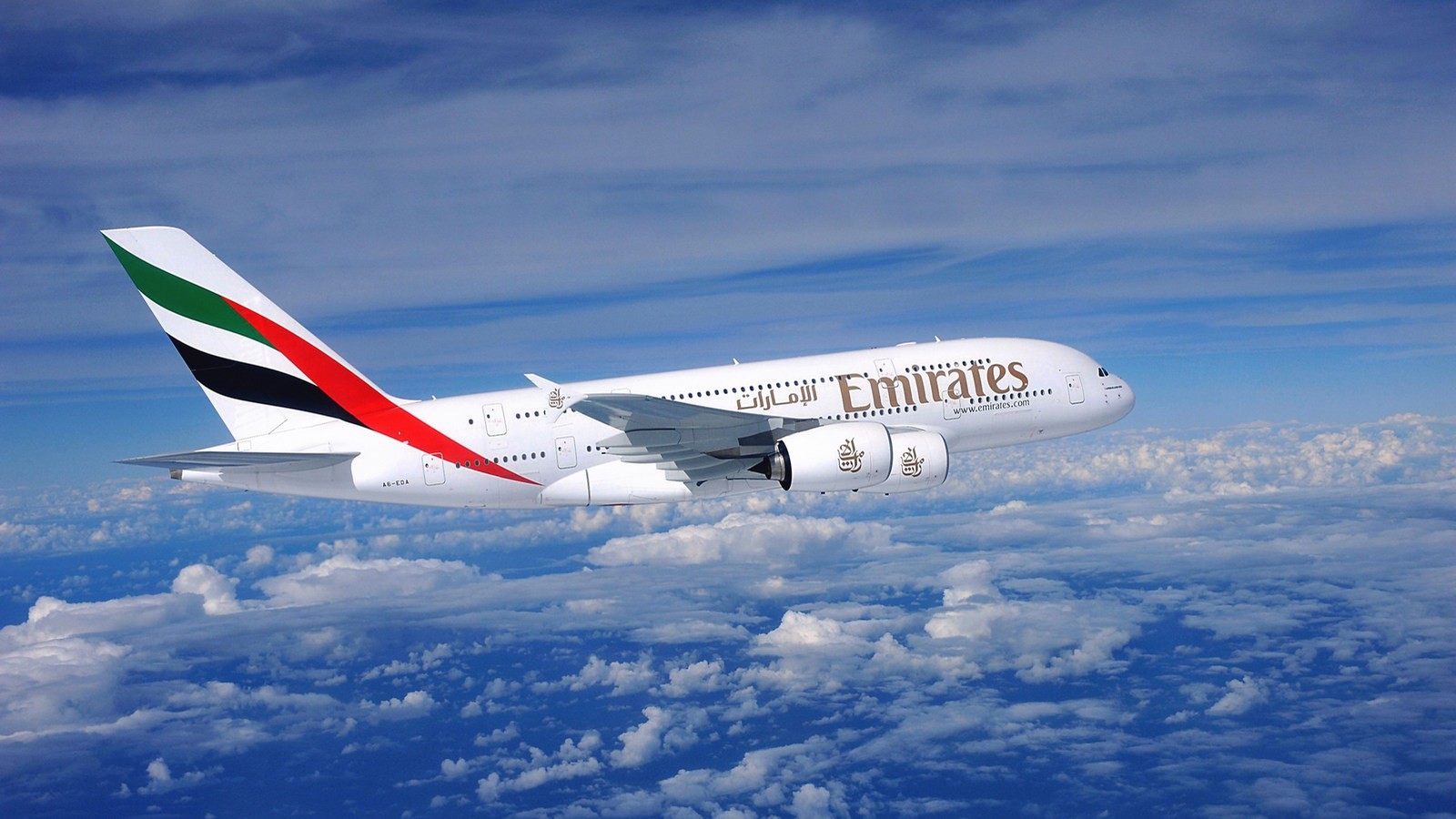 06 Jan

The biggest restaurant in the world?
The biggest restaurant in the world? It is located at 10,000 meters of height, on Emirates flights and each years it serves 100 million of meals, local dishes combined with wine labels appropriated for a star restaurant, such as Dom Pérignon 2006 and Solaia 2008
What if the biggest restaurant in the world was located at 10,000 meters of height? You would say it is impossible, as the highest mountain does not overtake 8,848 meters. True, but also true that every day, millions of people move from a part to another of the globe, taking lunch and dinner at high height, so that just Emirates serves more than 100 million meals a year in first, business and economy class.
And no, it is not about vacuum-sealed sandwiches and uneatable prepackaged tray, but real dishes, made by a crew of 1,200 chefs, that offer 12,450 recipes, with a direct contact with the best mainland caterings and establishing important agreements with producers of every kind. Some of the producers regard olive oil, then there is the sustainable production of Monte Vibiano in Italy, a partnership that today has more than 15 years, to Persian feta cheese from Yarra valley in Australia and do not forget about the wine!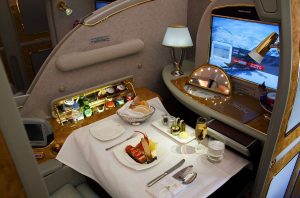 Indeed, the wine list is well-finished, to the height of a star restaurant between stars: in the business class, you can choose, among others, the Planeta Santa Cecilia Nero d'Avola 2013 and the Veuve Clicquot Yellow Label. In the first class, the quality reaches higher levels with Dom Pérignon 2006 and Solaia 2008, passing by Château Mouton Rothschild Aile d'Argent Blanc 2012, at least in flights from Italy. This is not the end because the air company, which every year invests something like a million dollars in restauration services, stores in its cellar in Borgogna a 3.8 million of bottle heritage, which will be served during next seven-ten years.
Still the idea is to offer typical dishes of the place where people are travelling to, so flights for Japan offer authentic Kaseiki and Bento dishes, those for Australia reflect Australian multiculturalism so they include Asian and Middle East tastes. During their trips to Middle East clients can find Markook, Arab bread, a very thin bread without yeast and the Manakesh, a bread covered with Zaatar or Cheese. Rather than wine, coffee and tea are the most used drinks on board: more than 9,6 million of tea little bags are used every year, with an offer of more than 10 kinds of tea, plus a mix created for the air company, the "Emirates Signature Tea". Coffee can be Illy and Nespresso.