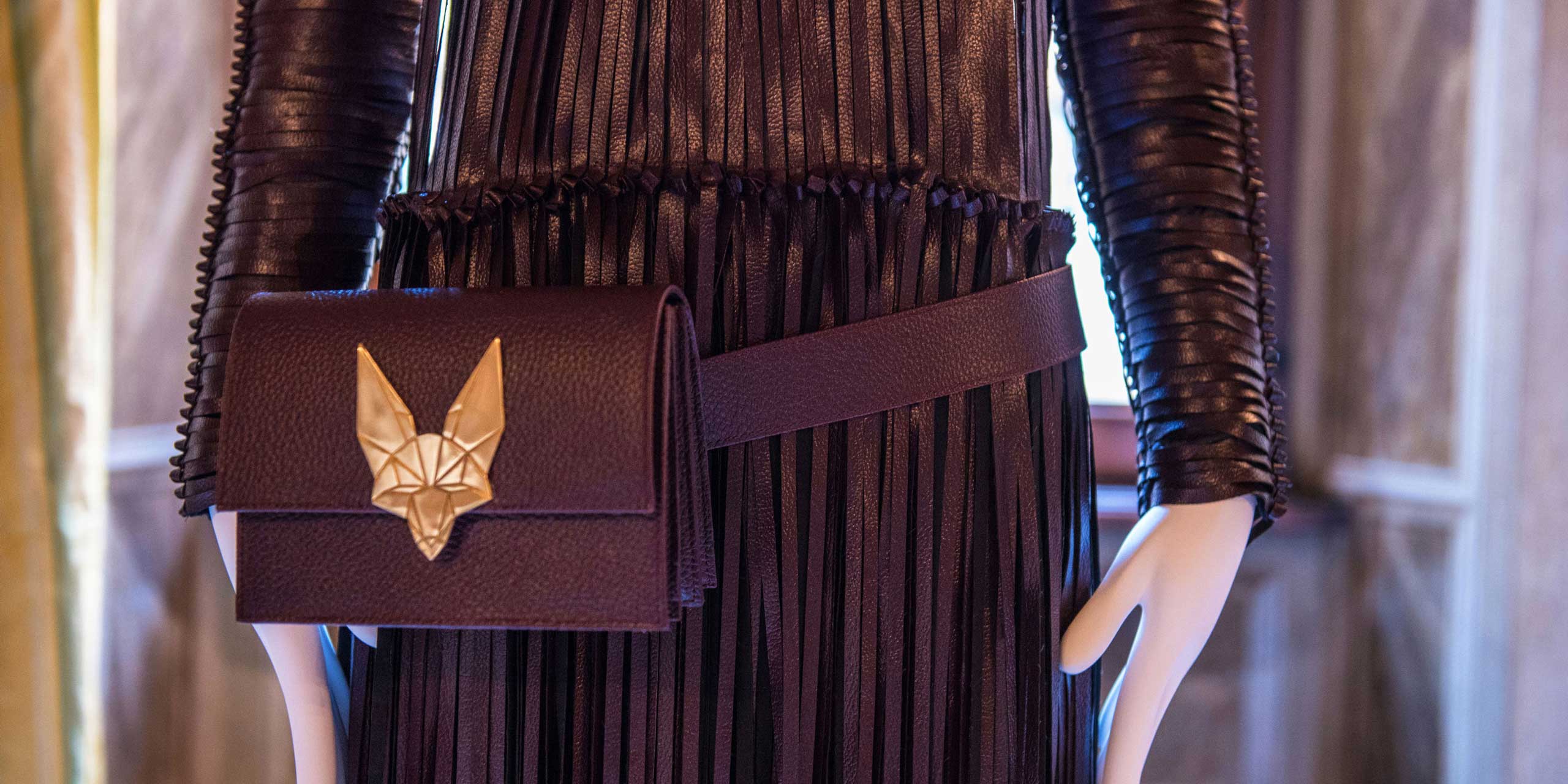 12 Dec

Wear the vineyard is now possible
Fashion and Italian wine together
Since today, to "wear" the vineyard is also possible: this is the idea of the first micro-collection of bags, shoes and clothes prototypes made with vegan leather from marc, developed by Vegea. Fashion and Italian wine together to create 100% sustainable clothes
Since today, to "wear" the vineyard is possible: this is the idea of the first micro-collection of prototype fashion made of bags, shoes and clothes, created with vegetable leather from marc, developed by Vegea – a company that produces innovative vegan materials – as a 100% sustainable alternative to fossil fuel derived materials, which are non-renewable, and animal origin materials. Entrusted to the direction of the eco-designer Tiziano Guardini and a team of craftsmen and artists, the collection represents a relevant example of made in Italy that matches two great excellences of the Italian craftsmanship creativity, such as fashion and wine, known all over the world for the style and the high quality of products.
"A collection that", as Vegea explains, "tells us about a muse, day and night creature, linked to the earth but also to the stars. She moves with a secure step because she progresses in harmony with nature. A traveler of the world, which tells us about a new sensitivity, about the awakening to a new feeling in the creation of everything." A new start? The need, also due to the ethic of the Vegea founders, (the architect Giampiero Tessitore and the industrial chemist Francesco Merlino), to find on the market a valuable alternative to animal origin and fossil fuel materials.
They found the solution in the wine world: after the traditional grape pressing and the separation of the marcs made by winery companies, the marcs are dried to avoid biodegradation, to conserve them and make them usable even after three years. Thanks to this procedure, the raw material remains available to the leather production with no need to wait every year the grape harvest. After some physical and mechanic treatments, a mix is prepared and spread to realize actual clothes.
The production process ends with final changes to give to the product the right weight, thickness, elasticity, embossing and color, referring to different applications. During the process, chemicals that are dangerous for human health and environment are not used and even not substances of animal origin. The correlation between wine production and Vegea is very simple: from 10 liters of produced wine, 2.5 kg of marc derive, used to produce 1 square meter of Vegea.
Info: www.vegeacompany.com