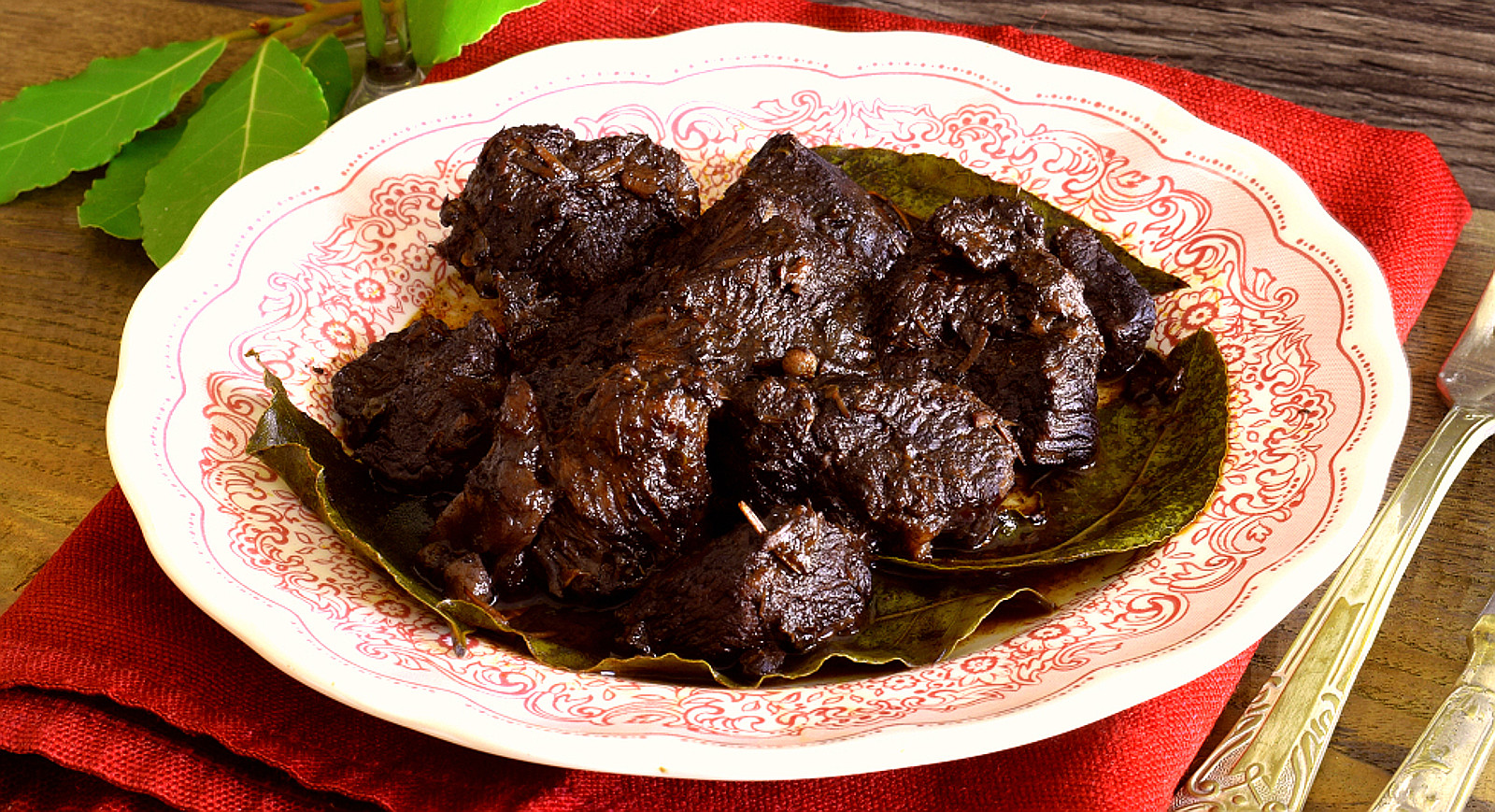 07 Jul

Stew beef "Peposo"
Stew beef with black pepper (Peposo all'Imprunetina)
Ingredients (4 persons)
2.5 pound Beef (muscle or other cheap cuts)
5 garlic cloves
3 tablespoons black pepper
Red wine
3 tablespoons extravirgin olive oil
2 teaspoons salt
Preparation
Put all the ingredients into a pot (better a terracotta one) at one time: oil, the beef cutted into pieces (medium sizes not too small), garlic cloves, black pepper salt and cover all of them with red wine. All the ingredients have to be put in cold without any precooking at all.
Put the pot thoroughly covered in the oven at 150°C/300°F for three hours or more until the wine will be withdrawn and thickened, forming a sauce which will accompany the meat. Do not be shine or afraid to add too much black pepper: the dish is named "peposo" the black pepper has to be the dominant characteristic of this recipe!
Brief history
Originally peposo was invented in the village of Impruneta, just outside of Florence, famous for its terracotta factories, where, years and years ago the "peposo" was the poor dish baked in the wood ovens used to bake the clay for making terracotta. "Poor" dish by virtue of the fact that all the ingredients are cheap including meat which as mentioned should be a cheap cut of the beef such as muscle. Finally, dish easy to make because everything must be put in cold with no special precautions… then the long cooking will do the rest.
The wine
Complex, very tasty and spicy dish, you need a full bodied structured red wine if aged even better. Our Pesanella of old vintages for example.
Buon Appetito!